Satéur Cyber Week Sale 2021
Cyber Week Mega Sale offers you the chance to enjoy the best of Satéur at discounted prices you'd find unbelievable. If you have missed out on other sales promotions, then this Cyber Week Mega Sale is one you shouldn't miss. This might just be the best sale of the year for you so don't hesitate to shop for a Satéur for yourself. The Cyber Week Mega Sale offers you a Site-wide 30% OFF discount on all sales on the Satéur store plus up to 50% OFF discount on Featured Items. You wouldn't want to miss out on these incredible savings on this.
Amazingly, this is not all you get to enjoy in the Cyber Week Sale. There's so much more! We are offering you an extra $50 OFF when you spend $400 or more, all you have to do is use the code "CYBER50" at checkout to get started. In addition, you can also get an extra $200 OFF when you spend $1000 or more. Simply use the code "CYBER200" at checkout to get this mouth-watering deal! Right now, you can start shopping your new Satéur so you can become one of the first people to get it using the sales discount codes.
Dare to be different! Own a new Satéur today!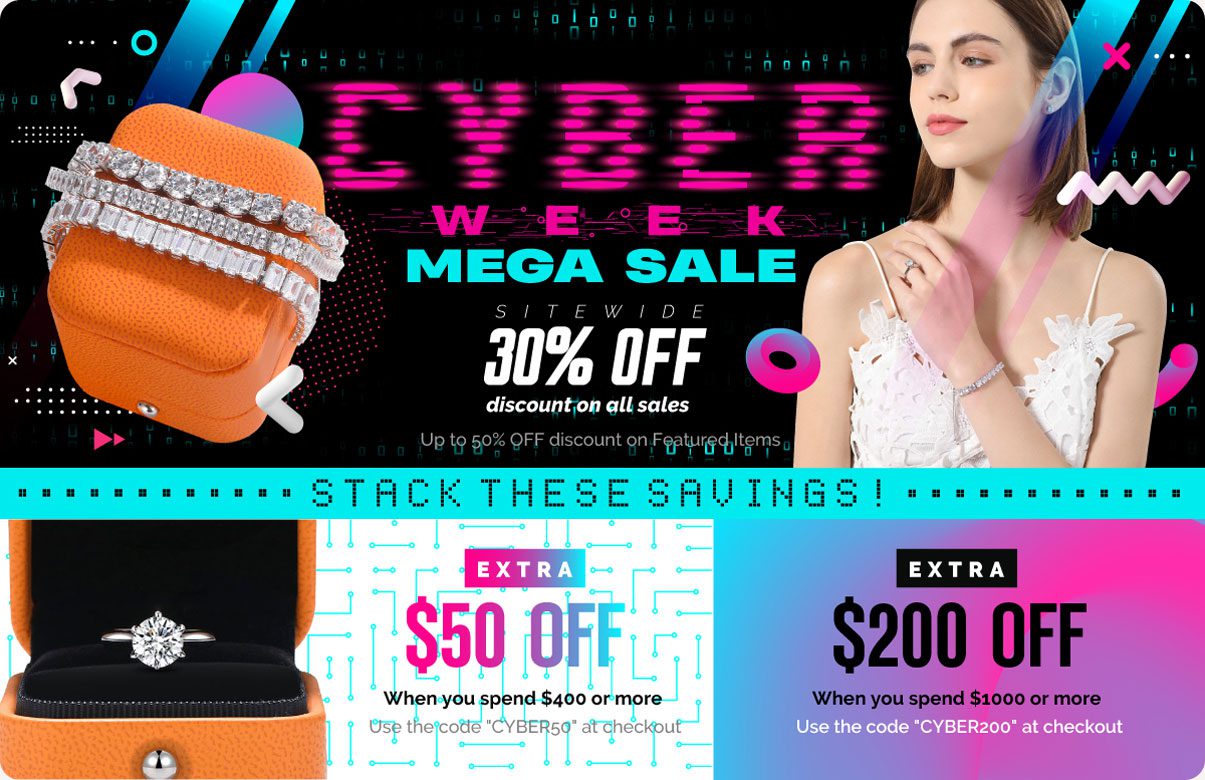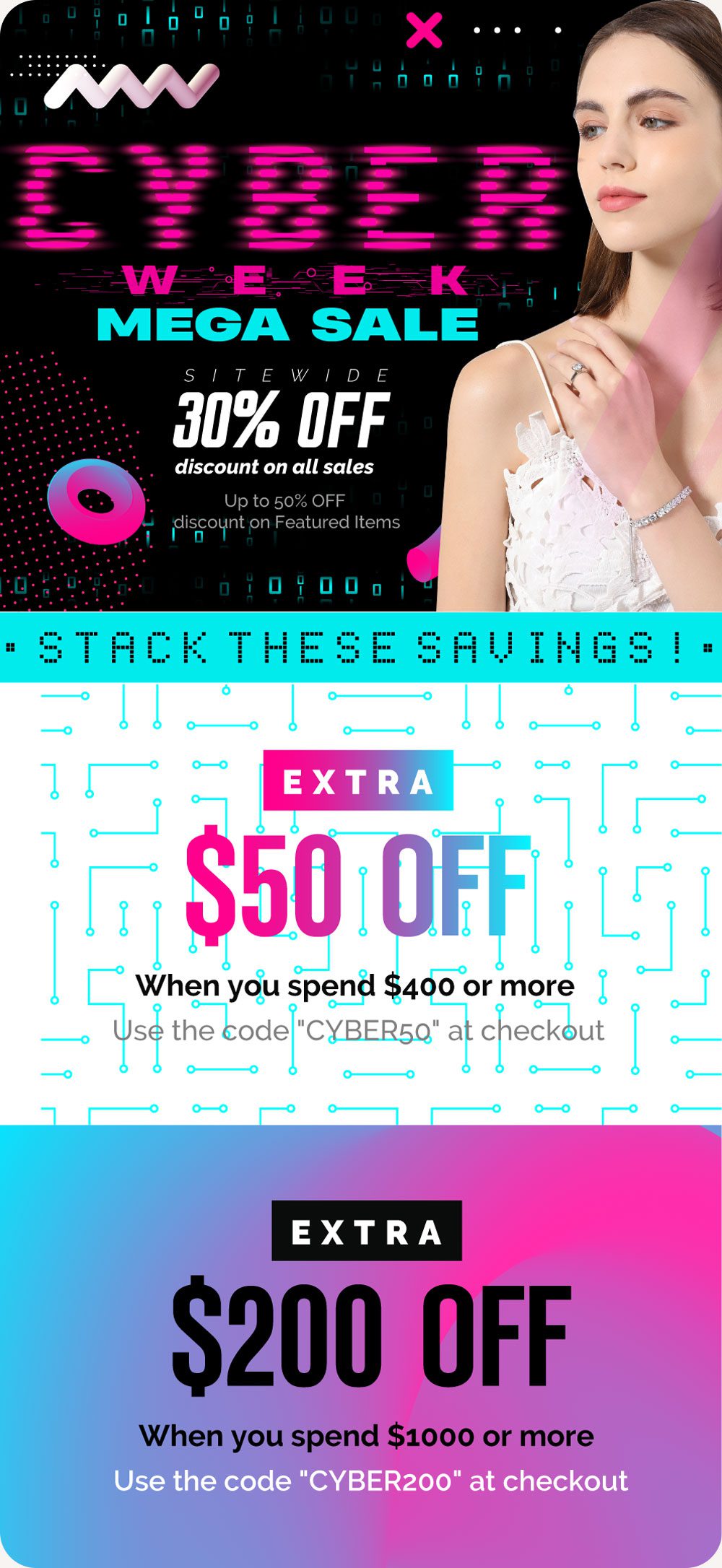 What is Satéur?
It's Not Diamond. It's Satéur™.
Thanks to innovative, state-of-the-art technology, when
you buy the Satéur™, you get a brilliant quality jewel that cannot be
differentiated from diamond.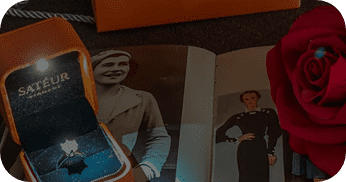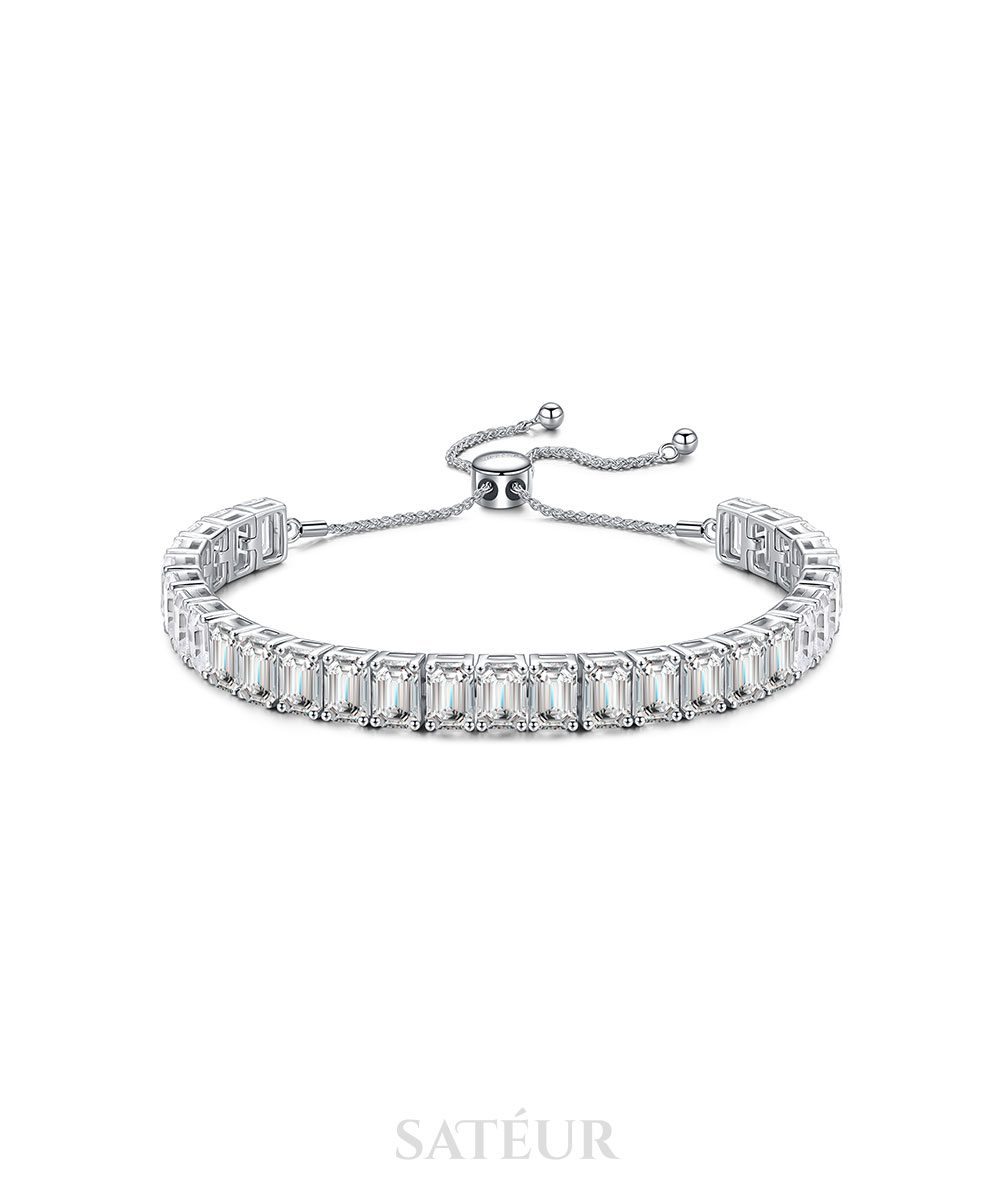 Satéur's Best Selling
Satéur Cyber Week Sale 2021
Satéur Coffre au Trésor Bracelet™
Discover Our Best Sellers
Class doesn't have to cost so much. Satéur is the answer to owning high-grade, dazzling jewelry.