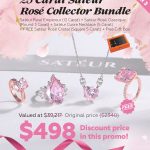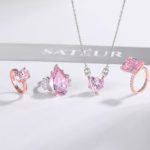 Sale!
Satéur Rosé™ Collector Bundle (VIP Exclusive Offer)
No, this isn't Pink Diamond.
It's the brilliant Satéur Rosé Collection.
It comes in a stunning 12-carat size formulated using innovative tech from Satéur's state-of-the-art labs. The Rosé Collection represents destiny and eternal love. It will last you a lifetime of beautiful memories without costing you a fortune like regular pink diamonds.