How The Satéur Brand Came to Be.
Adversity truly births innovation and as cliché as this may sound, Felix Francois found out how true this is in his bid to find a worthy yet affordable engagement ring. An ambitious young man born into a family business focused on fossils and gemstones since 1989, Felix knew the diamond monopoly needed a disruption but not until something happened.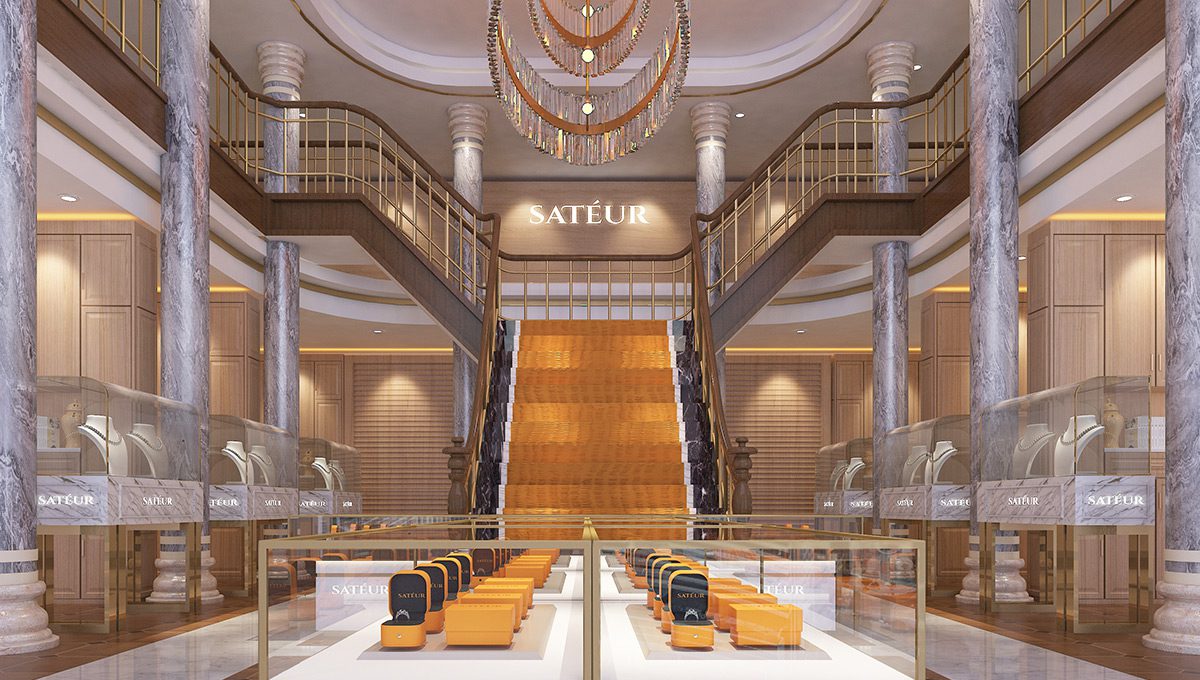 The Story of Satéur
The story of how Satéur was founded is one that will be told throughout the ages as long as the Satéur brand is alive. Founded by Felix Francois and his fiancée Michelle, Satéur has gone on to become a international super brand unlike anything the world has seen. The intrepid young couple had visited Paris on vacation in 2016 with the aim of getting engaged at the romantic Eiffel Tower before leaving.
Paris had always appealed to Felix particularly, the architecture, the air, the food, the fashion and of course the pulse of the city. He knew right from the beginning that if there was one place he would propose to his girlfriend, it had to be Paris.
So it happened, that in 2016, while vacationing with Michelle in Paris, Felix decided he was going to propose to her. And not just at any spot but at the majestic Eiffel Tower, such a setting was just ideal for any romantic heart.
He didn't have any engagement ring with him during the trip so he went shopping to get one. Felix had always loved diamonds though he knew them to be over-priced. Being in the city of romance, he believed it might cost less in Paris if he got one there. Unfortunately, the price was even higher than he thought it should be. When the diamond ring price came out of nowhere to be much higher than expected, he was truly shocked. A perfect 3 carat stone costs over $100 thousand dollars!
On a second thought, he remembered that Michelle cared so much about the earth and disliked anything to do with environment degradation or ethnic conflict. These diamonds were possibly conflict or blood diamonds which means Michelle could have an aversion for them.
Perfect!
At this point, Felix realized there was no need to empty his pocket buying diamond. Michelle was a graduate of chemistry, and he was a gemstone enthusiast. He had always been fascinated about the sparkling gemstones and how they were formed for thousands of years.
He made a big decision, one that will change the course of history. After speaking to Michelle about his ideas, she agreed with him. The prospect was exciting and she always loved a healthy challenge.
Together, they decided that there and then, right in the city of Paris, that they were going to create a gemstone that looked like diamond and matched it but without the exorbitant price. They extended their stay in Paris and began to gather information about different gemstones and materials to begin the experiments.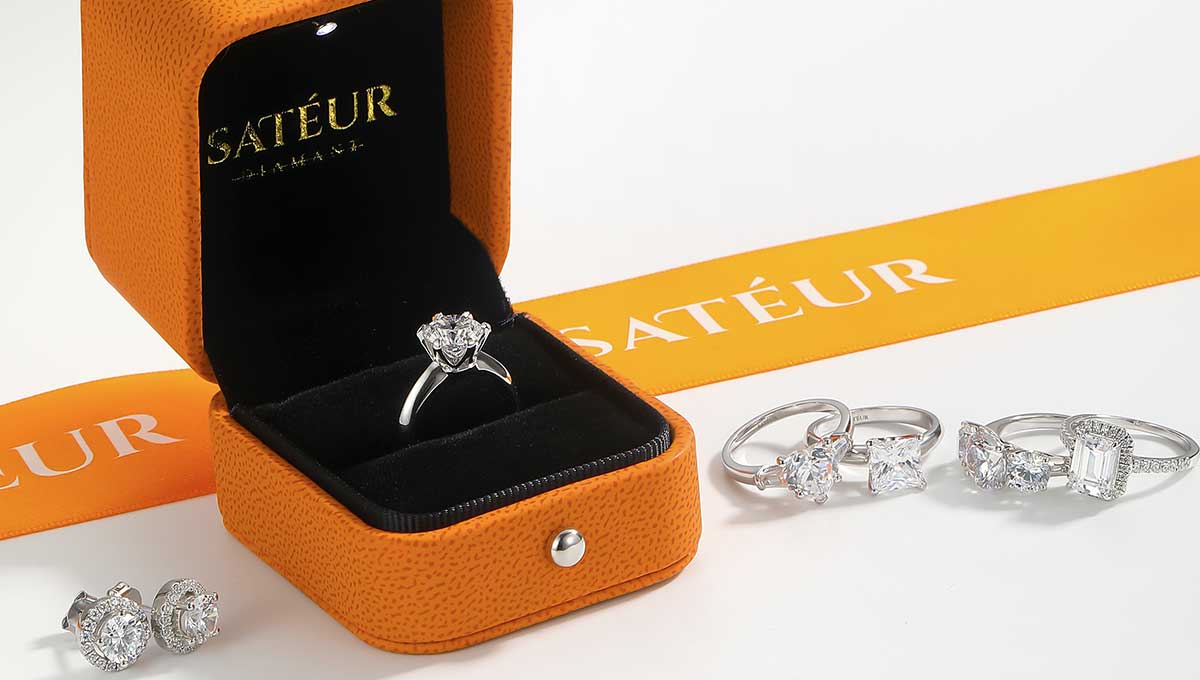 For over a year, they have been working with eight of the best gemstone engineers in the industry to create an alternative that is better than diamonds. They put them through lab tests and produced Satéur prototypes which cost over $1 million before ever being placed into production; but it was worth every penny as this new product will never fail when completed against any diamond on sale today!
It cost tears, money, time, sweat and sleepless nights starting from 2016 resulting in 3 years of experimentation. In 2019, their hard work bore fruit and Satéur Stone was founded.
In 2021, the Ultimate Satéur Stone 2.0, which can pass a diamond tester, was founded as well.
In 2022, Satéur became a global phenomenal brand and launched several collections including the brilliant Moissanite by Satéur which is 99.7% identical to diamond.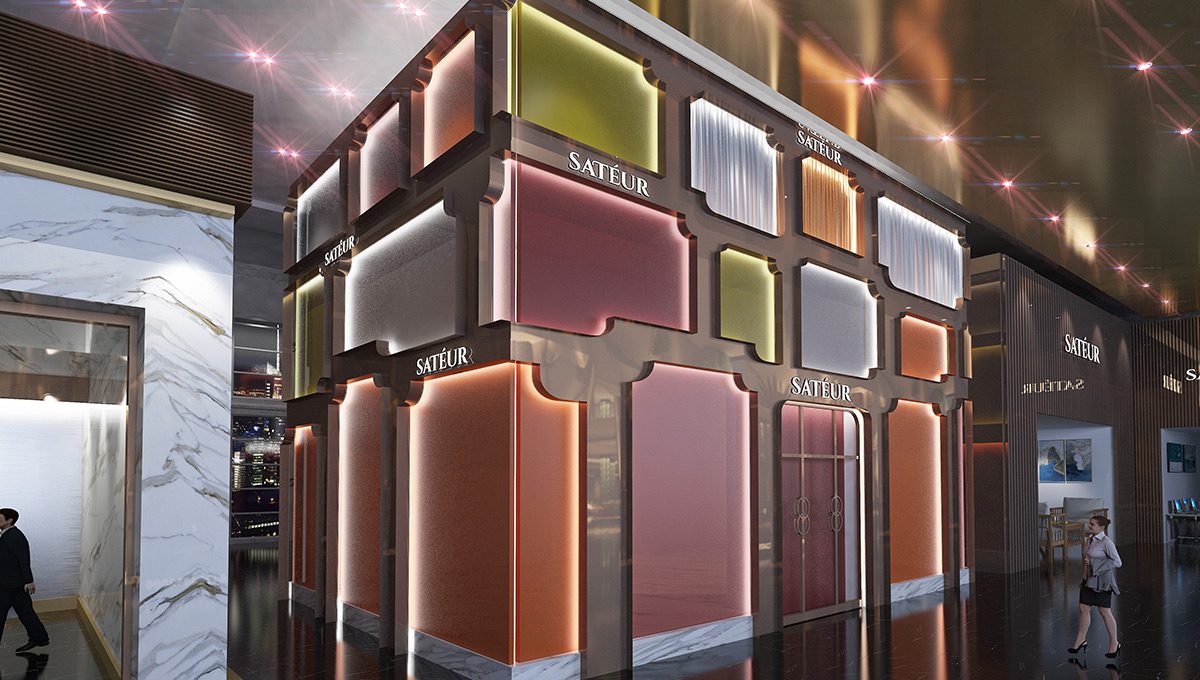 Brands by Satéur
Today, Satéur has the following brands in its flagship online stores:
1. Satéur The original Satéur brand is the #1 diamond alternative with over 100,000 customers. Every product comes paired up perfectly with uniquely formulated Satéur stone to provide you unmatched quality.
2. Moissanite by Satéur Just like diamond, Satéur Moissanites are forever! Experience impeccable Satéur craftsmanship at its finest with our gorgeous moissanites designed to last you a lifetime.
3. Satéur Homme The men collection of Satéur, each piece is paired to the best quality Satéur stone uniquely formulated to provide a profound masculine experience when worn.
4. Moments by Satéur Find the perfect gift with Create Life Moments®, and give a lasting impression with each piece of jewelry paired to an original message.
5. Color by Satéur (Coming Soon) Select your favorite color gemstones and make a statement with Color by Satéur. With an array of colors to choose from, you'll be able show off that zesty bling in no time!
6. Elements by Satéur (Coming Soon) Elements offer amazing quality for an affordable price. Each piece of jewelry will be paired with top-quality Cubic Zirconia, so you get great value and style versatility at giveaway prices.

Satéur's Mission
At Sateur, our commitment is aimed at the challenges of the fine jewelry industry, namely cost and quality. Everyone deserves to own a piece of handsome, premium gemstone without teetering at the yawning edges of the debt hole in the attempt. For a very long time, diamond has dominated the gemstone market and this monopoly has carried on for years with no major disruptions in place.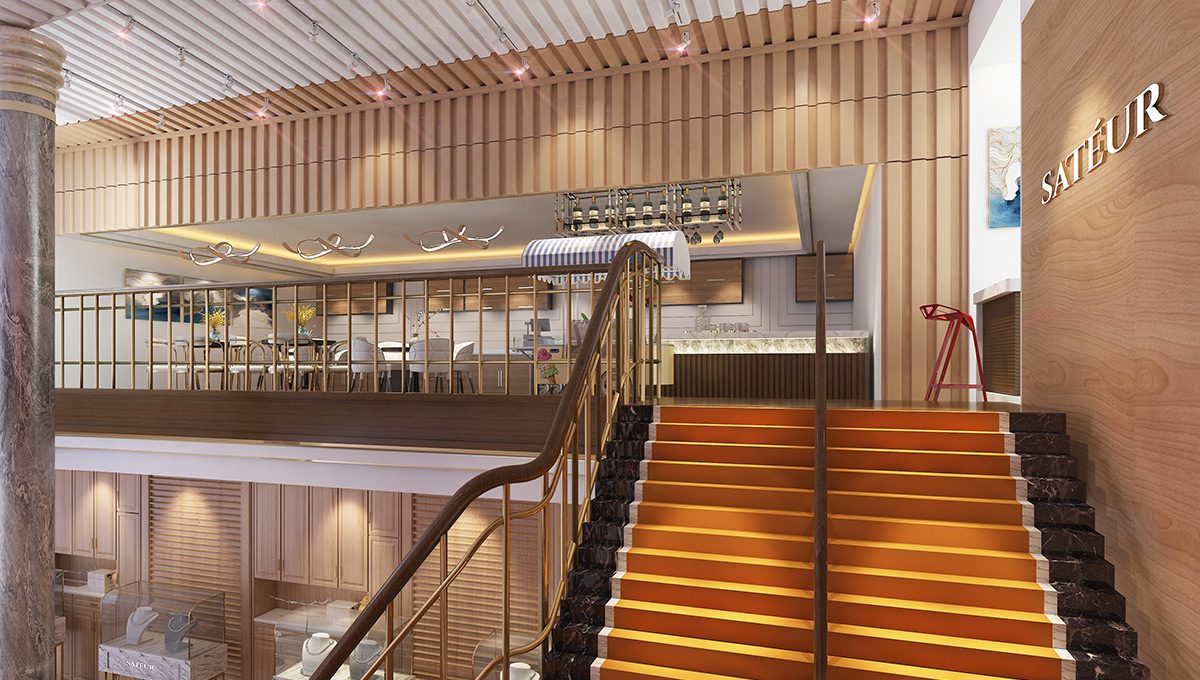 This is one of the reasons why Satéur came to be because we believe fine jewelry should not be that expensive. Everyone deserves to wear gemstones and not be restrained by a price tag or society's opinion.
Actually, we don't consider the Satéur Stone to be a "gemstone" like diamonds are in the traditional sense. Diamonds are usually associated with high cost and conflicts, massive thanks to how they're mined from the earth and oftentimes than not, either cause harm to the environment or clashes amongst different parties.
For a gemstone with all these attributes, one would think diamonds would be quite scarce to find but that's not the case. The confusing question is, why spend a ton of money getting something you can find quite easily in jewelry shops all over the place but yet so expensive?
Fortunately, the Satéur Sparkling Stone has come to the rescue as an equally-matched alternative if you would rather not hand over your hard-earned cash to the diamond monopoly. Our experts specifically created the Satéur Stone using rare ingredients processed through a secret, high-end formula to produce its premium-quality brilliance.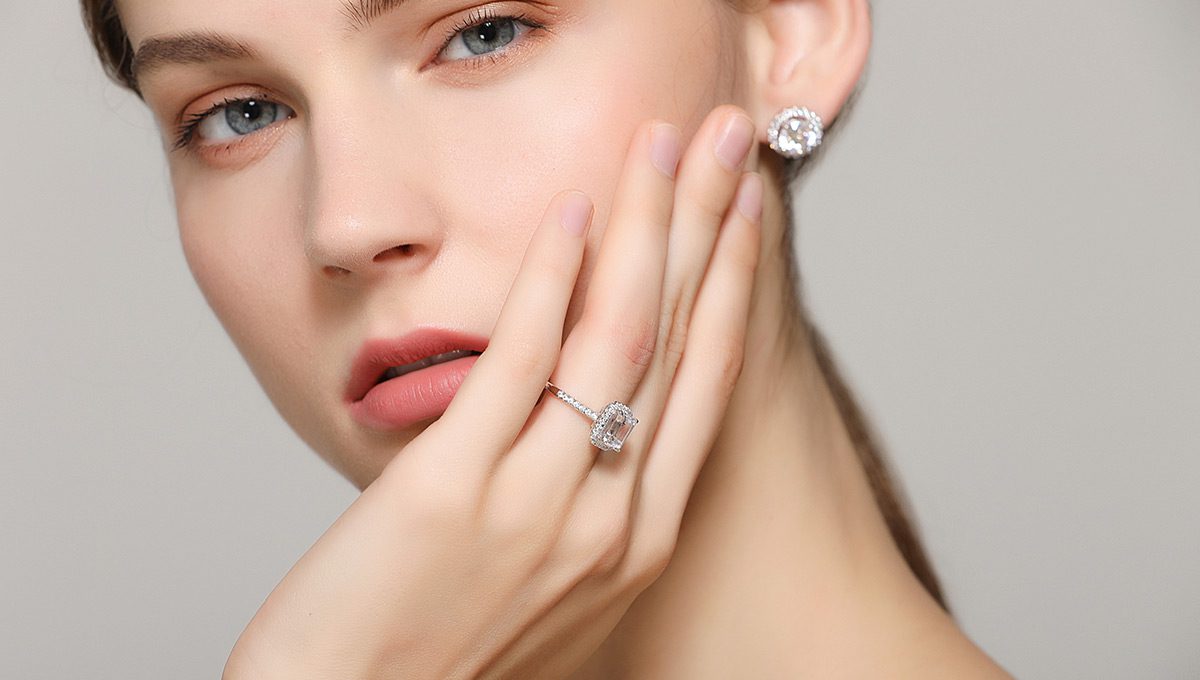 The Satéur Stone was designed specifically for people who believe in forging their own path without apology or fear of criticism or opinion. Generally, people would rather follow the road most often travelled to avoid unpleasantness. However, real growth and uniqueness comes from being able to stand out from the crowd even in the face of social conformity.
In the case of gemstones, most people are afraid of wearing fine jewelry that somehow isn't what is popularly known. Many would rather not wear jewelry at all if they can't afford the over-priced gemstones to avoid being labeled as wearing 'fake' diamond. This is exactly why the Satéur Stone came into being.
Satéur asks the question – Why spend thousands on diamond, a stone that we've been brainwashed to believe view as rare and priceless when we can own Satéur which is similar but costs about 1% the price of diamond. Be liberated. Getting a Satéur means walking your own path and making decisions your way.
Live your life based on the truth and your own choices. This is our mission at Satéur, to awaken your mind and reveal the enlightenment you deserve, empowering you to live your life and dare to be different from society expects.

The Vision Of Satéur
At Satéur, we have a vision of a future where women from any part of the world and any economic class can own the jewelry they like regardless of cost. As brand dedicated to leading this awakening in society as regards to jewelry stones, Satéur is here to set the pace as the next generation of affordable, high-quality, sparkling jewelry for ladies.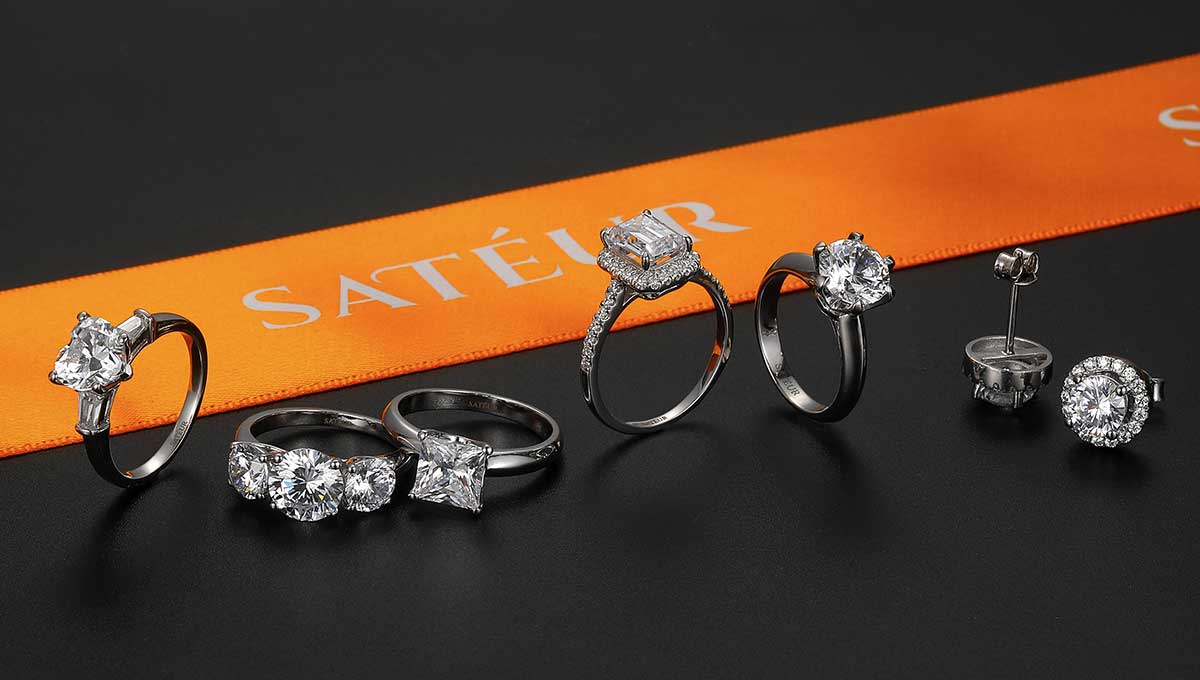 We have a vision to empower women by providing incredibly-affordable and luxuriously designed stone jewelry without compromising on their taste. We understand every woman is unique and should be able to express their style and beauty in their choice of jewelry with relative ease.
We have a vision to make exotic jewelry affordable to every woman globally. Currently, a major percentage of women in the world cannot own a reasonably-decent jewelry as they would obviously love to. This narrative has to change and we are committed to making it happen.
Final Word
With Satéur leading the next generation of jewelry stone, every woman can "dare to be different". Every woman can confidently express their unique style and beauty through their choice in luxurious, high-grade and affordable jewelry. We have served over 100,000 customers in 150 countries. Our vision is to make exotic jewelry affordable and accessible to every woman globally.
You too can join this movement. Be different, be awakened, be Satéur.

Visually Identical to Diamond

Cost 1% of Diamond

100% Money Back Guarantee*

Free Worldwide Delivery

Easy Return to Change Size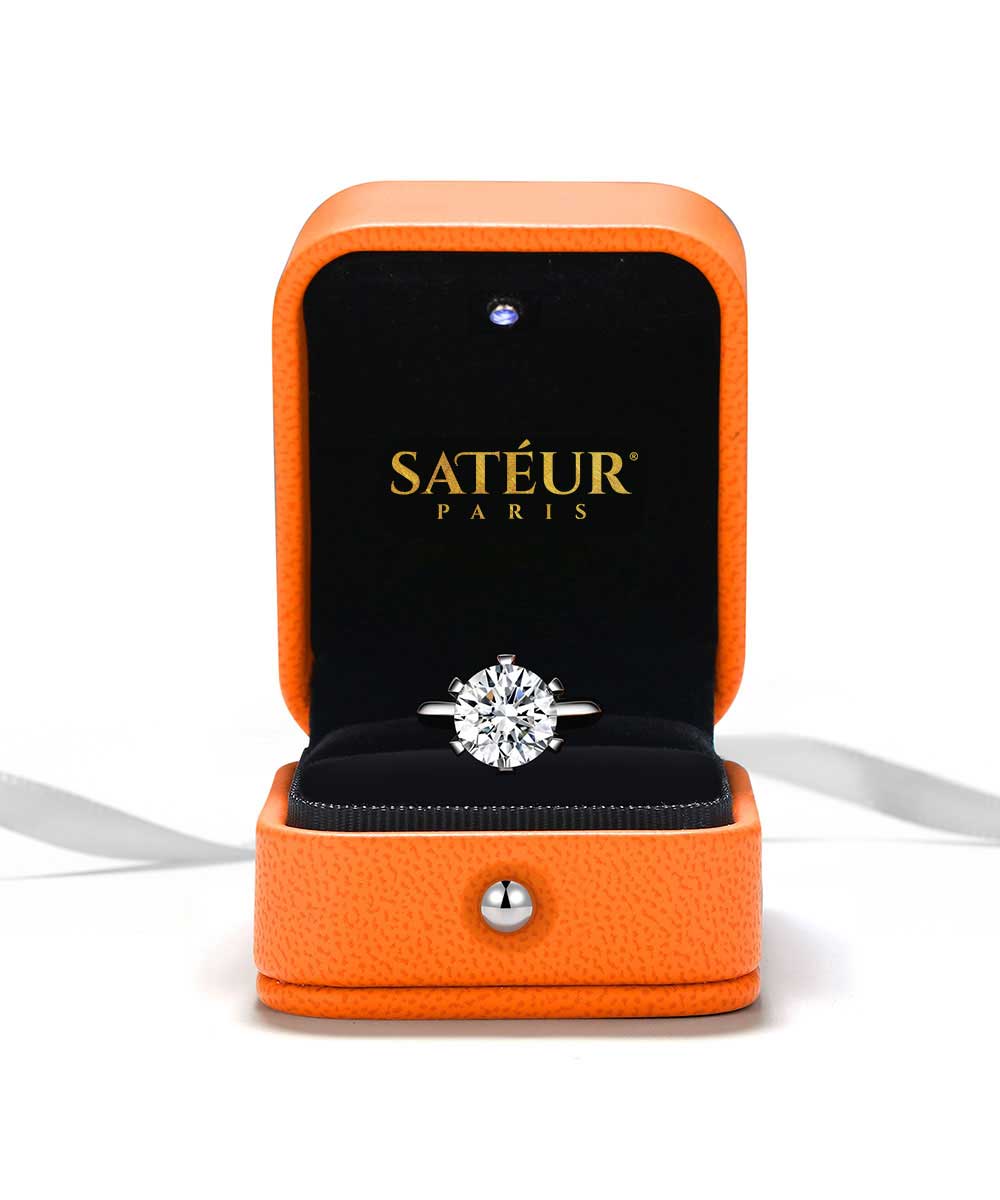 Satéur's Best Selling Engagement Ring
Satéur Destinée Ring™
What is Satéur?
It's Not Diamond. It's Satéur™.
Thanks to innovative, state-of-the-art technology, when
you buy the Satéur™, you get a brilliant quality jewel that cannot be
differentiated from diamond.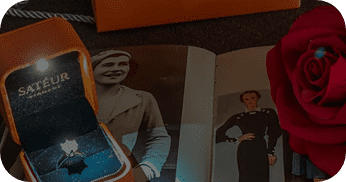 I am so glad I found Satéur, it really looks identical to diamond! Now I know I can have as many diamond ring as I want, without worry about the cost at all!
Celine P.

I am not one to write reviews unless I am extremely impressed with a specific item. So, this tells a lot about my purchase. This ring is absolutely stunning.
Vinnie L.