Visually Identical
to Diamond

Cost 1% of Diamond

100% Money Back
Guarantee*

Free Worldwide
Delivery

Easy Return to
Change Size World's Most Popular Diamond Alternative On The Internet!
Satéur is a premium brand on a mission to provide the world with diamond alternatives that are indistinguishable from diamond. With over 50 million engagements on social media, and customers in 113 countries, we are proud to be the world's most popular diamond alternative online.
Our gemstones are cut, polished, and shaped to perfection, matching the color of the highest quality D, E, or F diamonds, at a fraction of the cost. Experience the brilliance and beauty of a diamond at a price that is accessible to all. Satéur is designed to fulfill your needs, and exceed your expectations.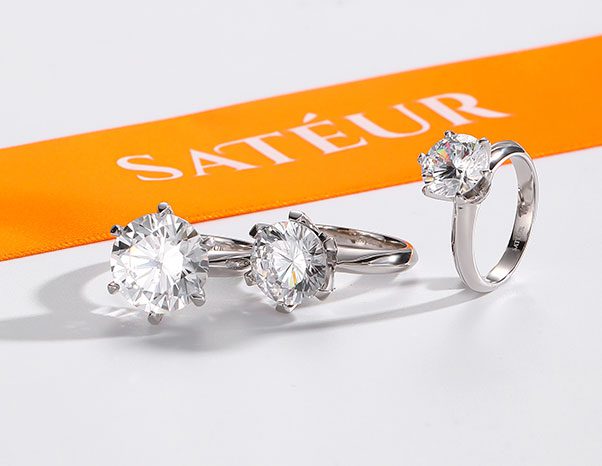 Product Details
Color: Perfect White (D or E)

Ring Size (US Size): 5 / 5.5 / 6 / 6.5 / 7 / 7.5 / 8 / 8.5 / 9

Satéur Stone™ Size: 1 CARAT / 2 CARAT/ 3 CARAT/ 5 CARAT / 7 CARAT

Durability : 8.8 (Extremely durable)

Mohs scale : Satéur Stone™~8.8 / Pearls~2.5 / Moonstone~6.5 / Sapphire~9 / Emeralds~7.5

Brilliance : Refractive index 2.39

Cut Grades : Ideal cut

Ring Material : 8-Layer Platinum Plated 925 Silver (Tarnish Resistant)
Innovatively formulated, Aesthetically Crafted, Affordably Priced.
Satéur Stone is the result of extensive research and development, crafted using only the rarest ingredients and our exclusive, innovative formula.
Our team of tech designers have put in a significant amount of effort to create a gemstone that is not only visually stunning, but also forever brilliant and affordable.
We have carefully considered every aspect of the gemstone's creation, from its composition to its cut, to ensure that it exceeds the expectations. The result is a gemstone that is not only visually stunning but also budget-friendly, making it the perfect choice for any occasion.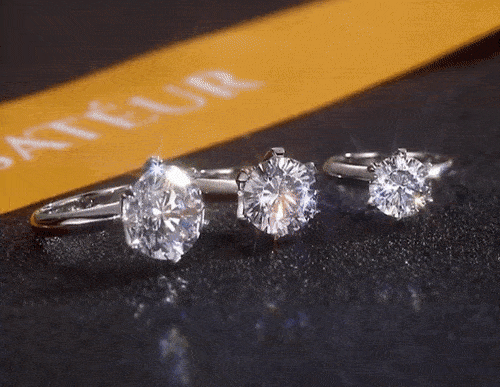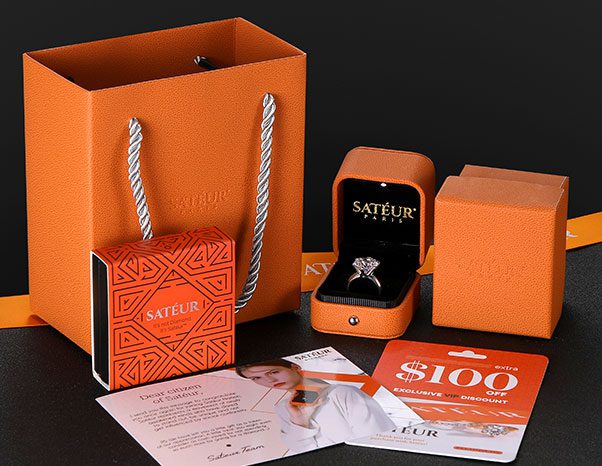 Experience Ultimate Luxury with Satéur
At Satéur, we offer you a sparkling gemstone that is indistinguishable from a diamond to the naked eyes, but without the ethical and financial concerns. Our Satéur Stones are of exceptional quality, with near perfect cut, clarity, color, and shape, comparable to a perfect D or E diamond color. Set in 8-layer platinum-plated 925 silver, they feel like real 18K white gold. Popular among celebrities, Satéur Stones are the perfect choice for those seeking to make a statement.
Designed to Be the Difference. Stand Out and Be Unique.
Satéur's jewelry is designed to be different and make a statement, perfect for those who want to express their individuality. Each piece is handcrafted with care and attention to detail, allowing you to own jewelry on your own terms and stand out from the crowd with elegance.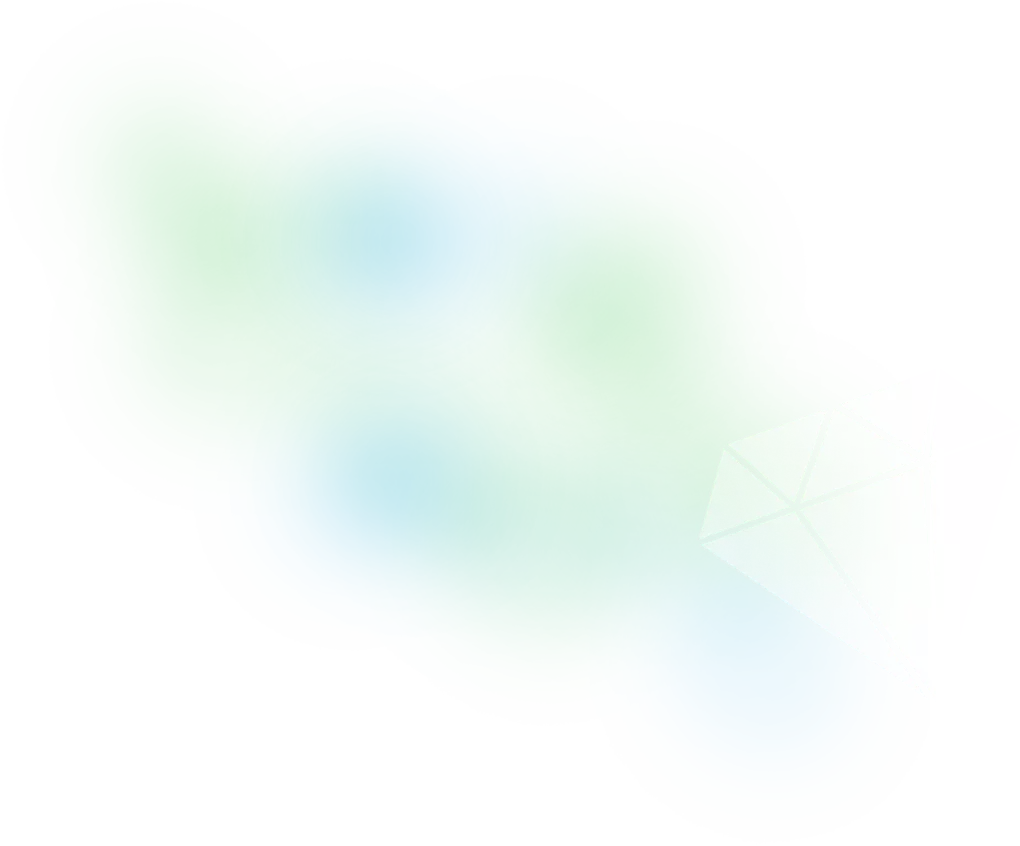 Keep the Peace and Save the World
The Satéur brand has made a commitment to create premium-quality stones with no sort of affiliations with conflict unlike diamonds which have an unsavory history of blood and pain.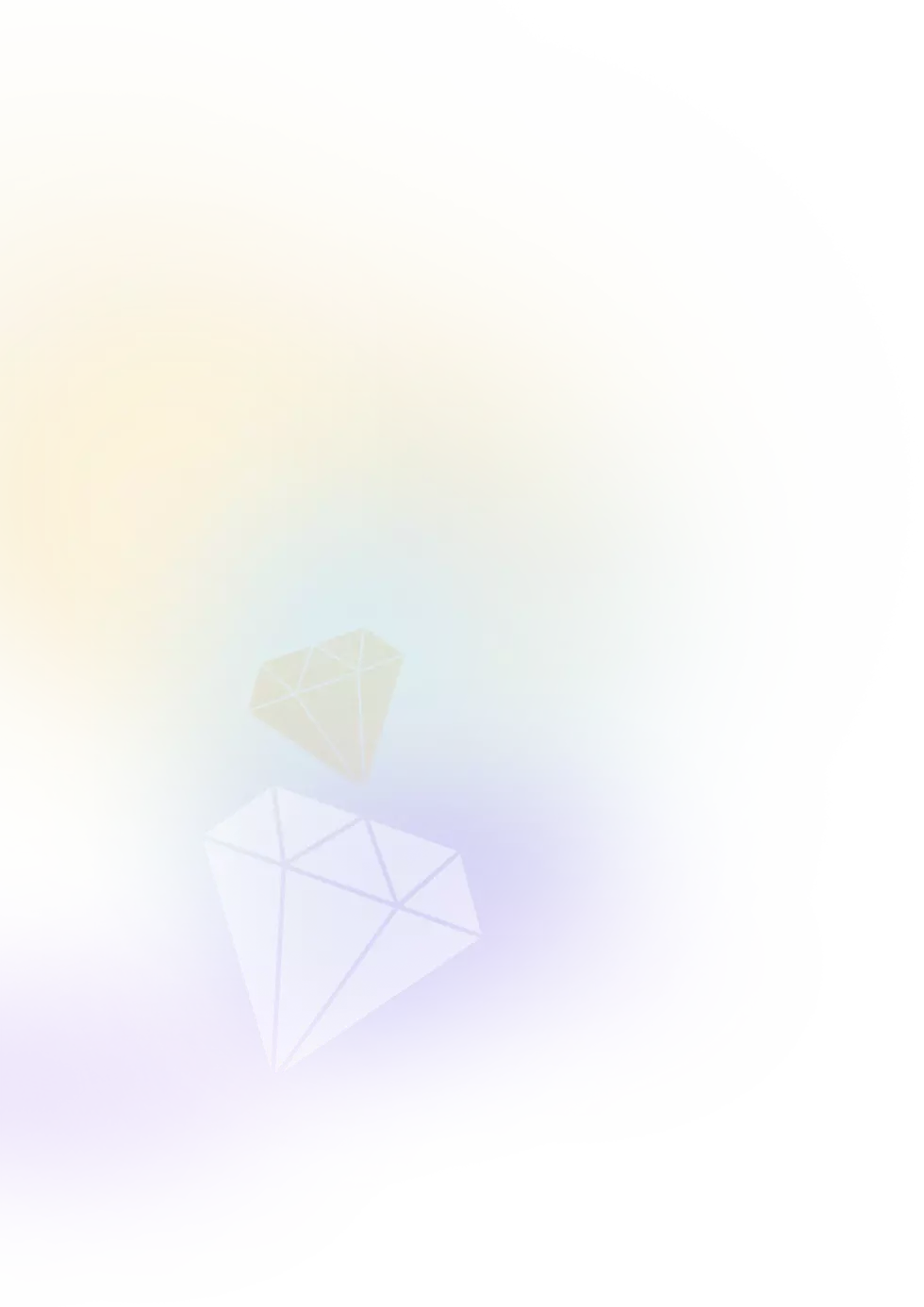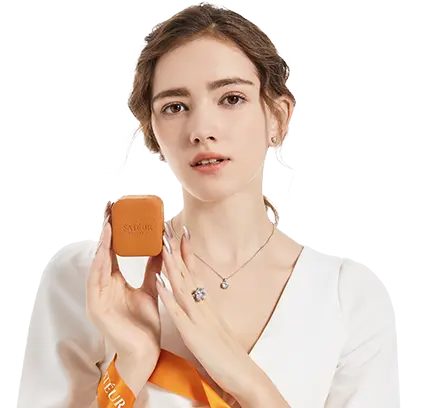 Unmatched Luxury on a Friendly Budget
Owning high-quality jewelry shouldn't cost an arm and a leg regardless of how much your love for your partner is. At Satéur, we have made it possible to own conflict-free, superbly jewelry stones without encouraging instability somewhere in the world like diamond mining does.
While everyone else and their cousins aim to own diamonds and other jewelry, the Satéur Stone is lab-created to be the difference, the ideal lab-made gemstone to go for.
You can join this revolution by picking your jewelry on your terms and own a finely-cut stone that matches diamond in every visible facet without the heavy price tag.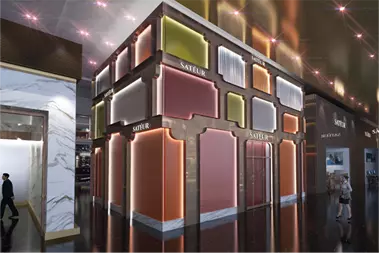 Promises Are Hard to Keep, We Know but Here's One of Forever
Every Satéur Stone™ comes with a limited lifetime warranty to protects it against damage and any changes in color, clarity or brilliance.
We are certain that you will be amazed to know that the Satéur Stone™ matches the diamond on daily use in durability, almost impossible to scratch, and the hardness is 8.8 on the Mohs scale.
On the other hand, the hardness of Pearls is around 2.5, Moonstone is around 6.5, Sapphire is around 9. Your Satéur Stone™ gemstone is guaranteed to remain just as beautiful as the day you bought it.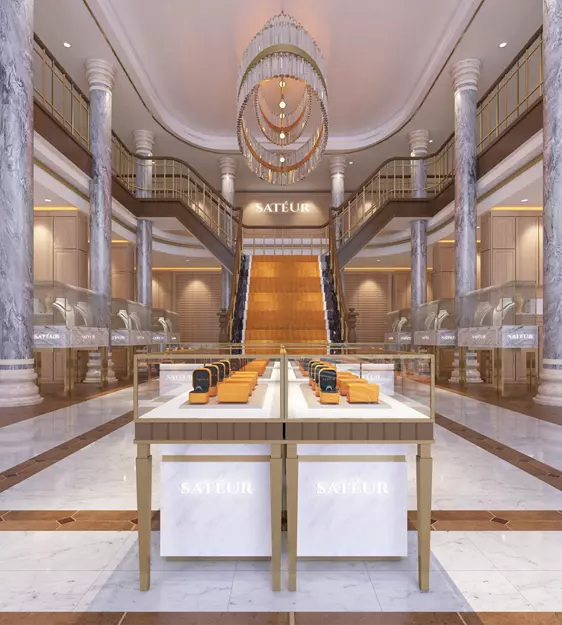 Satéur – What You Must Know
Satéur is an ideal jewelry brand dedicated to individuals who have chosen to live on their own terms and not follow the status quo.
Satéur represents a movement of newly awakened minds who have dared to stand out and be unique by not sticking to social conformity. Satéur seeks to lead the change in providing jewelry enthusiasts with high-quality, affordable sparking stone without the heavy price tag and societal indoctrination.
Satéur is ethically-grown and has zero affiliations with the conflicted history that comes with owning diamonds which are often 'blood diamonds'. In addition, Satéur is an environmental-friendly jewel brand as no earth-damaging mining activities were ever deployed to formulate these stunningly, brilliant stones!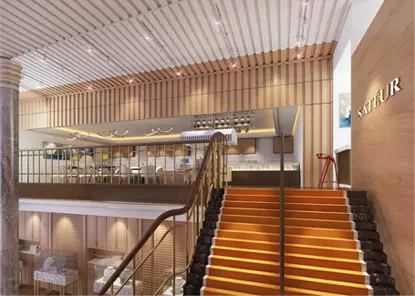 Vision for Satéur
At Satéur, we have a vision of a future where women from any part of the world and any economic class can own the jewelry they like regardless of cost.
As brand dedicated to leading this awakening in society as regards to jewelry stones, Satéur is here to set the pace as the next generation of affordable, high-quality, sparkling jewelry for ladies.
We have served over 100,000 customers in 113 countries.
Our vision is to expand to 5 premium flagship stores in Canada, UK, USA, Paris, London by the year 2022 and to make exotic jewelry affordable and accessible to every woman globally.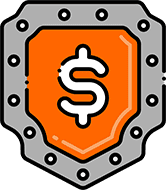 100% Money Back Guarantee!
Once you purchase the Satéur™, you are entitled to a 100% Money Back Guarantee. No stories. In
fact, if you can spot any difference between our Satéur™ and a diamond with
your naked eye, let us know and you'll be refunded in full.*
Over
100,000+
Happy Customers
Become a member in a community of awakened minds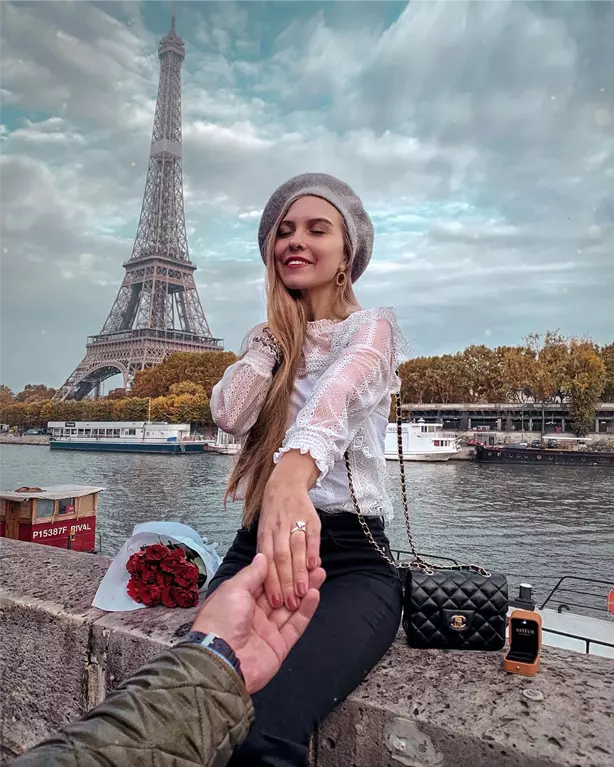 Handcrafted to Perfection: Your Satéur Jewelry Delivered
At Satéur, we pride ourselves on offering truly unique and handcrafted jewelry pieces. When you place an order with us, the process begins immediately as our team of skilled craftsmen work diligently to handcraft your piece to perfection.
The process of handcrafting takes time, but we assure you it's worth the wait for the final result. Our craftsmen take great care in every step of the process, from selecting the finest materials to cutting, polishing and setting each gemstone, guaranteeing that your Satéur jewelry piece is one-of-a-kind.
Product completion and dispatch takes approximately 7-12 business days. After completion, your order will be delivered to you within 3-5 business days for most addresses in the USA, and 7-10 days for international orders.
Looks like Diamond, right? Well, this is really Satéur.
At Satéur, we offer you gemstones of exceptional quality that are virtually indistinguishable from diamonds to the naked eye. Our Satéur Stones are cut, polished, and shaped to perfection, matching the color of the highest quality D, E, or F diamonds, and are available at an affordable price point.
The naked eye cannot detect the difference between a Satéur Stone and a diamond, making it the perfect alternative for those seeking the brilliance and beauty of a diamond.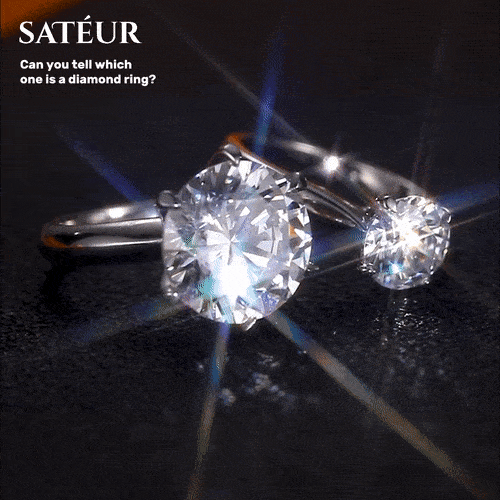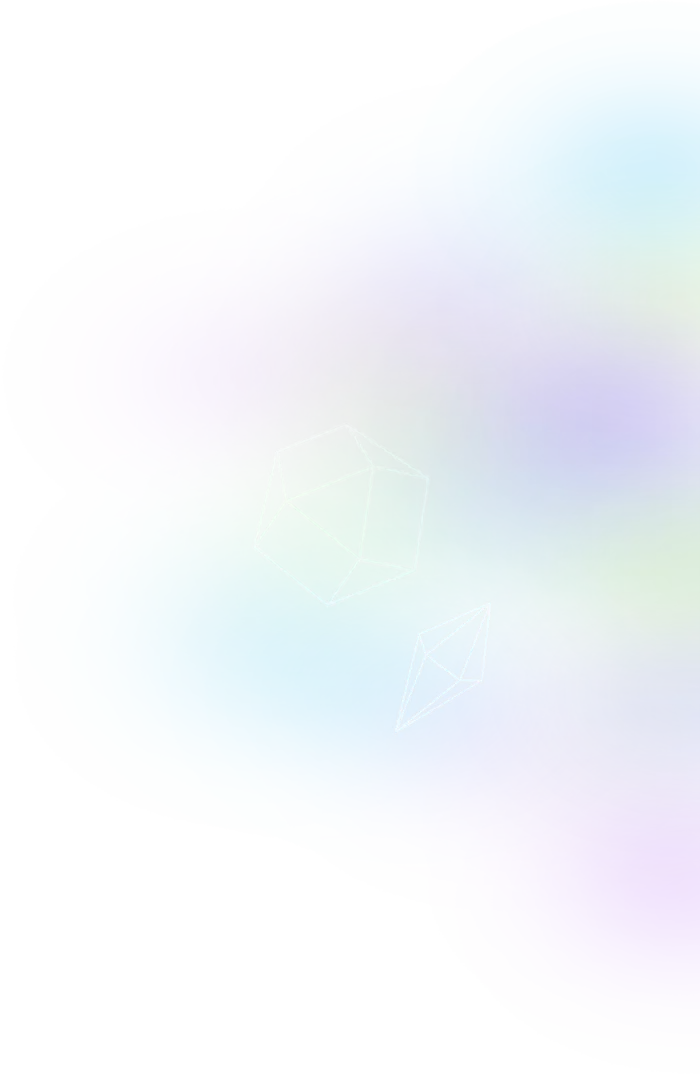 Over

50 Million


Views!
Most Popular
Engagement Ring
Of The Year
Reviews for Satéur
4.8 (1359 customer reviews)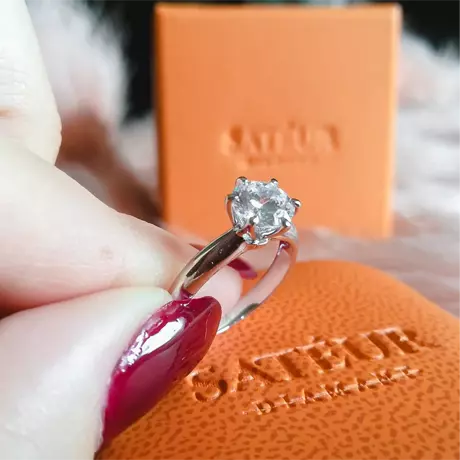 Lauren K.
Amazing!! Sparkles just like or if not better than a regular diamond. I was reluctant to buy a ring online but after seeing all the positive reviews I gave it a shot and I'm so happy I did. This ring is breathtaking. I would definitely recommend this ring to anyone.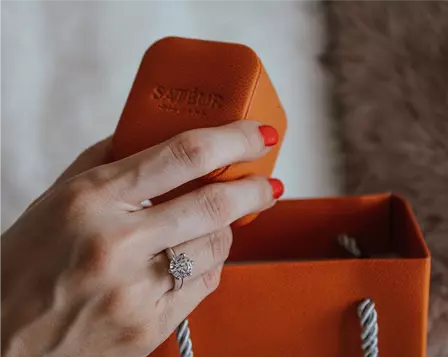 Bernice R.
I am not one to write reviews unless I am extremely impressed with a specific item. So, this tells a lot about my purchase. This ring is absolutely stunning. It sparkles and looks so elegant on my finger. The details are perfect. The size is also very accurate. Don't second guess yourself on this purchase. You will be impressed!!!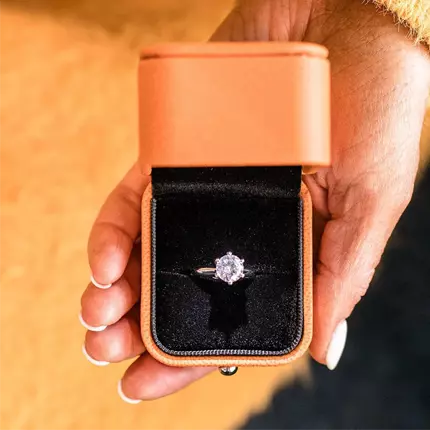 Robert B.
I must say that I'm in love with this ring. The pictures don't do it enough justice, it looks absolutely stunning in person. I am beyond pleased with my purchase and would absolutely recommend to others.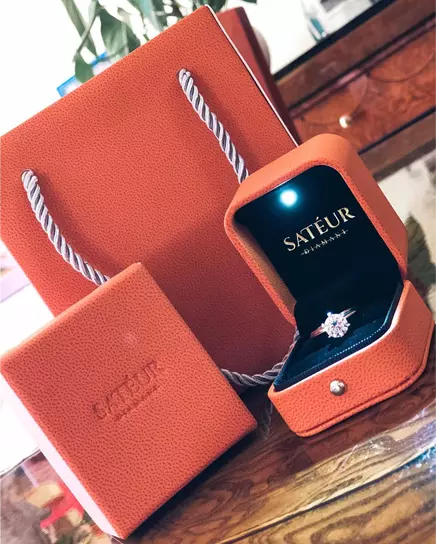 Melissa.
Just received mine last week. It's beautiful & looks so real ! I compared this ring with my own diamond ring. This one got more sparkles, clarity & colour. Most importantly, it's BIGGER!!!! The only difference is the weight, diamond is heavier. If you want something looks real, much better than cubic zirconia (so fake & weightless) Highly recommended !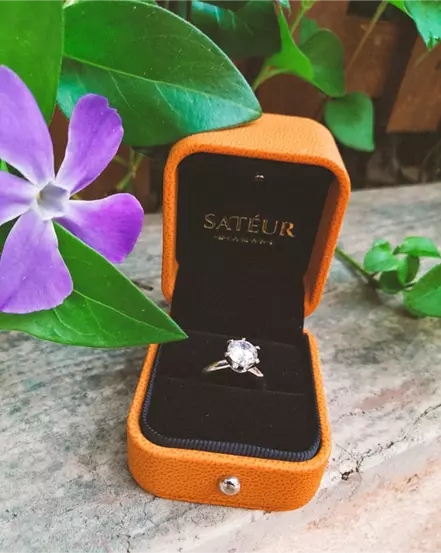 Vinnie L.
It's very pretty and shines better than a diamond with close to diamond's durability. Which means it should last a lifetime. If you don't have a lot to spend but don't want to buy a very small diamond this is the best alternative. It has a very nice design.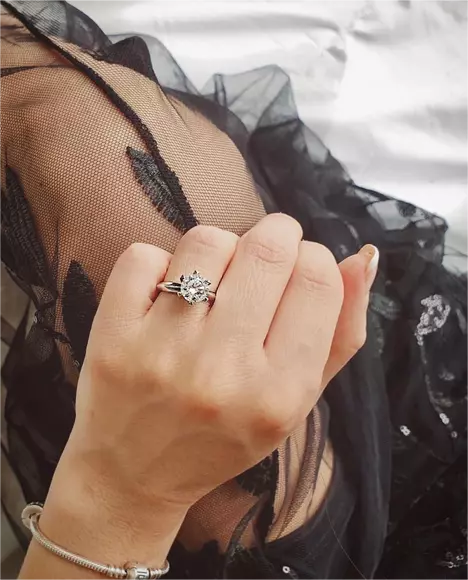 Charmaine E.
I bought two and they are absolutely gorgeous. You can't tell any difference from diamond. Since I travel a lot, my real engagement ring can stay home when I travel.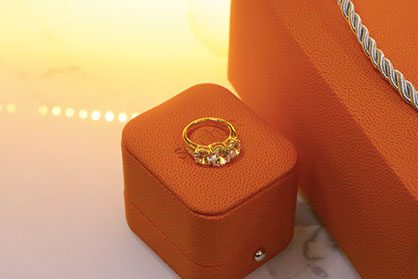 Kathryn M.
Oh my goodness, this ring is everything that was described in the description. After shopping several different places and sending the rings back, I finally found the one I wanted. The cut, the clarity and the sparkle is amazing. I can truly say that you will not be disappointed with this ring at all. The price was exceptional as well. Thank you SATEUR for the excellent product.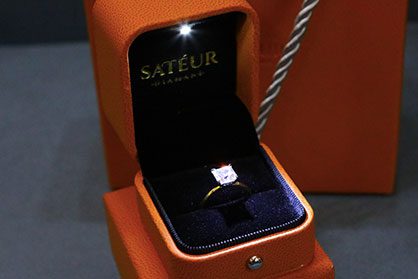 Celine P.
Very nice design, solid setting, fitted size and finely-cut stone are very consistent with the other reviews.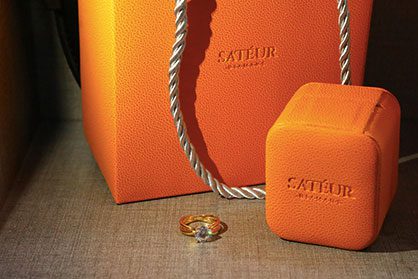 Ceci W.
It's beautiful & looks so real! I compared this ring with my own diamond ring. This one got more sparkles, clarity & colour. Most importantly, it's BIGGER!!!! The only difference is the weight, diamond is heavier. If you want something that looks real, much better than cubic zirconia (so fake & weightless), then this is highly recommended!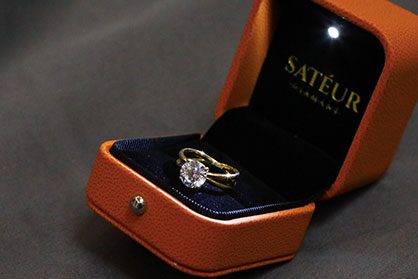 Dorothy S.
Great value for sure. It's probably just a little too big to look real, and the metal just isn't as heavy as what you'd feel for a good quality ring with a diamond, but I just did not want to spend a small fortune on a ring. The description of near colorless is accurate. I don't see any yellow coloring.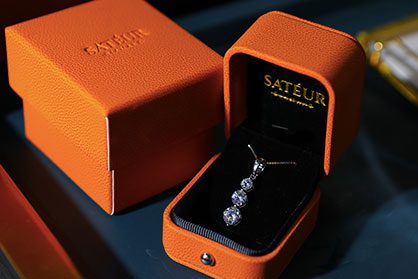 Laura H.
I wasn't sure about ordering this piece. I have others that cost a lot more, and am pleased with them but I decided to take the risk. I received it yesterday and I'm so glad I ordered it! It's beautiful. I'm very happy!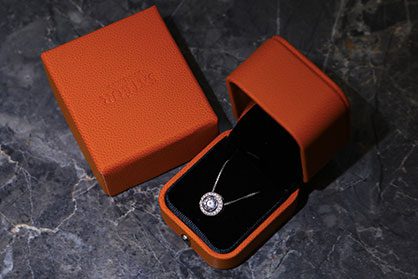 Diane P.
I did a lot of research on different necklaces before deciding on this one and I'm so glad that I did. I love the style of it, the stone is not too big but beautiful and so, so sparkly. It's very comfortable and true to size, I absolutely love it!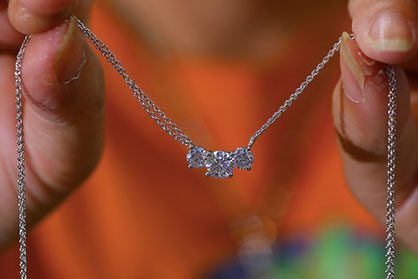 Michelle K.
I have several expensive diamonds and got tired of knocking them around all day. I'll put them away and just wear this. I honestly can't tell the difference. I was worried about how it would lay next to my wedding ring, but it's perfect. Very pleased.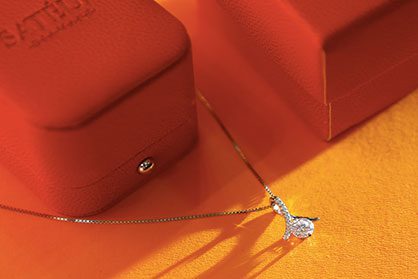 Todd K.
My Girlfriend and everyone love her necklace!!!! She cried like a baby thinking it was diamond when I proposed with it a few weeks back.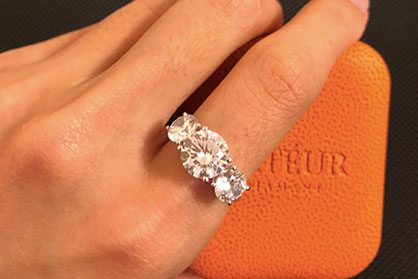 Bernice R.
You would never know the stone is lab-created, but it's perfect. Very pleased.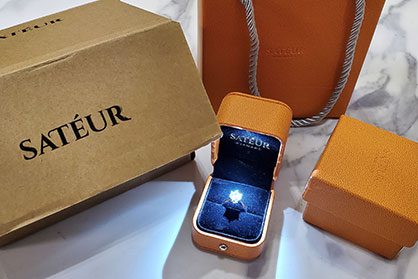 Kimberly M.
I love this ring! It looks so nice that no one would ever know the stones are not real diamonds. Highly recommend.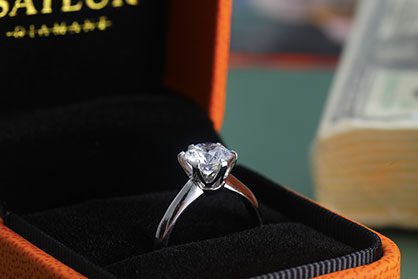 Robert T.
Beautiful ring! She loved it, the detail is amazing! Please don't hesitate to buy this ring without seeing it in person. You will not be disappointed. 😎💪💪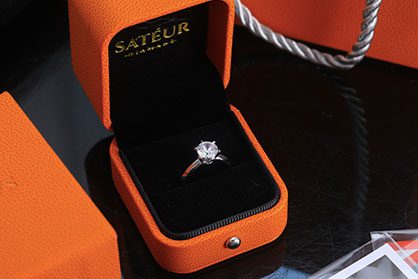 Janet B.
It is the most beautiful and shine ring I love it ,got in on time, good company thanks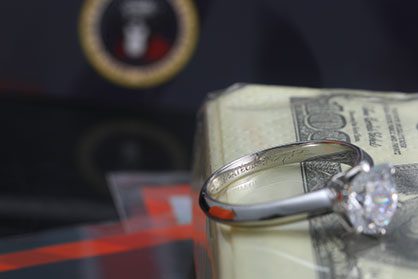 Linda Q.
I have several expensive diamonds and got tired of knocking them around all day. I just put them away and got this for regular wear and really love it. I honestly can't tell the difference. I was worried about how it would lay next to my wedding ring, but it's perfect. Very pleased..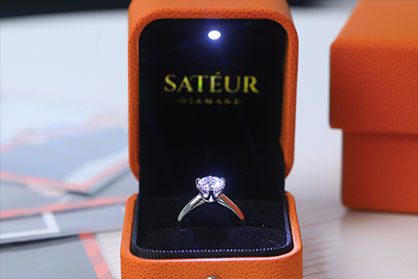 Jack B.
One of the best purchases I've ever made. Four months gone and it still looks absolutely amazing!
Venus C.
I love the idea of having this beautiful, "ecological" stone. It's really pretty and shiny. I really hope it keeps sparkling like it does now that it's new. I received it right on time, as schedule. Very happy with this purchase.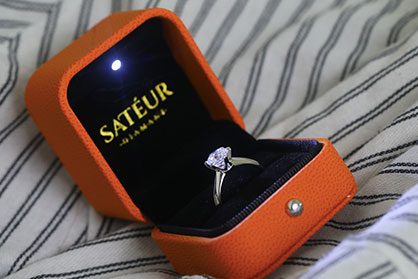 Venus C.
This was my first Sateur purchase. The ring is quite beautiful and grows on me daily.
Janet T.
I've had this ring for a few months and I wear it every day. I LOVE this ring. I get a lot of compliments on it. I have a picture with it next to my diamond wedding band and you can't tell that this ring isn't a diamond. I went to a jewelry store a few days ago to get a watch repaired and the jeweler complimented me on it. I told him it wasn't a diamond and he didn't believe me. Then he said that it must be in white gold. I told him it was silver. He actually asked to see the ring and looked at it with his magnifying glasses. He couldn't believe that this ring was only $100!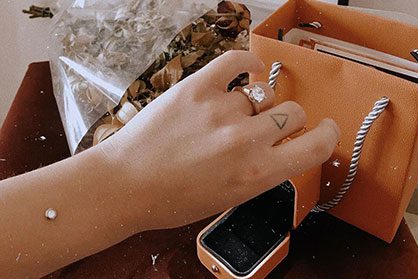 Monique L.
Great quality for the price. It sparkles like a real diamond.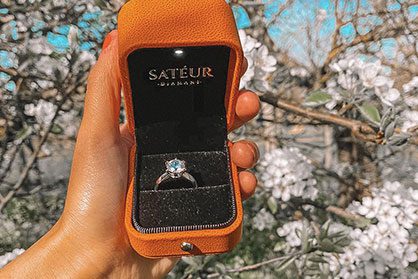 Gen C.
So I was unsure weather to buy or not but I'm so glad I did!!! This ring is just beautiful and so sparkly!! Couldn't be happier. If you're questioning to buy or not just do it!!!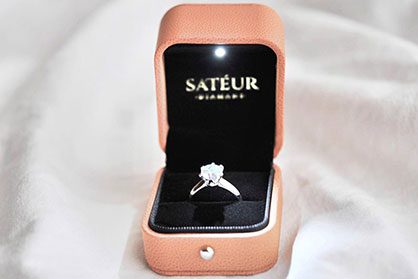 Karen G.
This looks really high quality! The sizing is slightly bigger than standard, so maybe size a half a size down. It has a slight blue tint when you look at it from the side, but it's mostly colorless.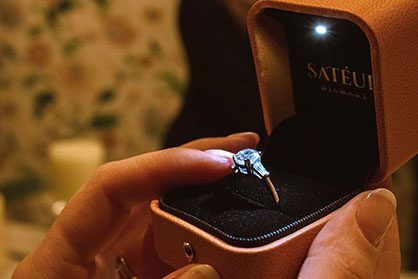 Nancy T.
I was extremely pleased with my beautiful ring! I am a jewelry designer and have learned a lot about gemstones recently! I have a huge appreciation for Sateur Stone! The stone in my ring I ordered is perfect! Thank you 👌!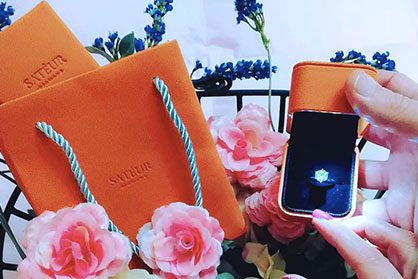 Janelle T.
Very nice, I am impressed with this ring. Such a great value, I am very happy!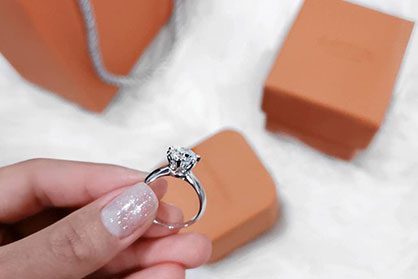 Elizabeth T.
Very nice, I am impressed with this ring. Such a great value, I am very happy!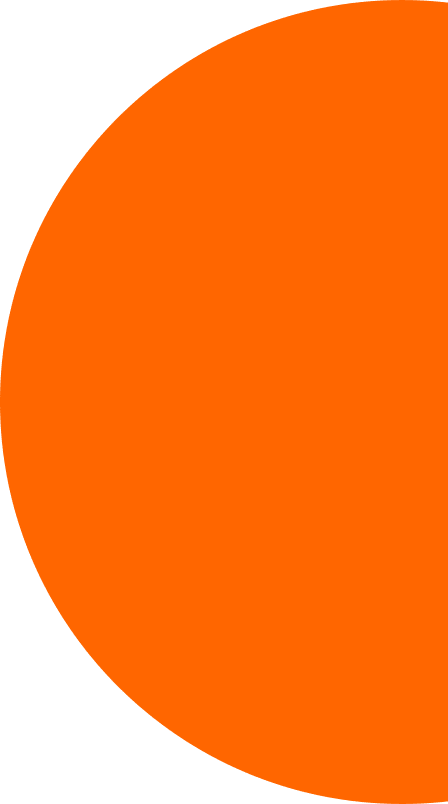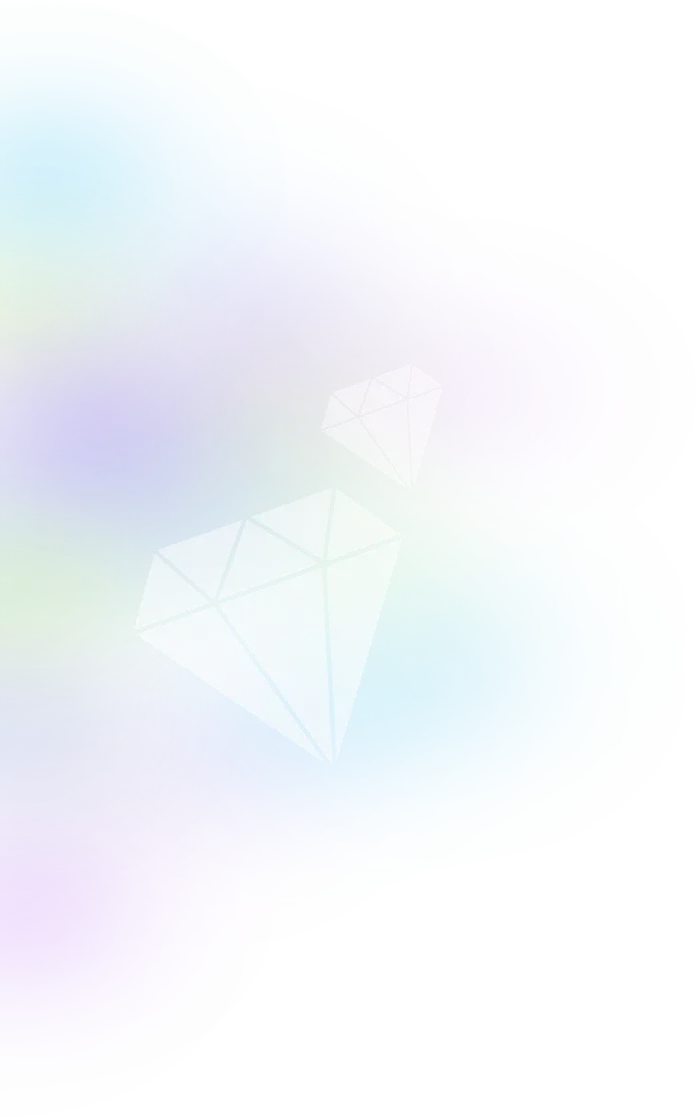 Frequently Asked Questions
What is the Satéur™ stone and how hard is it?
Satéur stone is specially formulated with rare minerals using our exclusive, original process in Satéur™ laboratory and has a Mohs scale of 8.8. This is a little softer than Sapphire & Ruby (9.0), but harder than Pearl (2.5), Moonstone (6.5), and Emerald (7.5).
With brilliance that shines at a refractive index of 2.39 it is virtually the same and indistinguishable from a diamond by the naked eyes.
Our specialists have produced every high-quality Satéur™ Stone in one of the best state-of-the-art laboratories in the world to bring to you a finely crafted, eco-friendly piece of jewelry, so dazzling beyond your wildest imaginations.
It is an eternally brilliant gemstone that looks exactly like a diamond with no touch of distinction between them. It's also extremely durable as a diamond when worn on a daily basis. Unbelievably tough and impossible to scratch its body surface.
What is the band material?
925 Silver- It's 8-layer platinum-plated 925 silver. It resists corrosion and tarnishing and can stand up to high temperatures as well as stand the test of time, also to compliment the cold brilliance of Sateur Stone™.
Where can I buy Satéur™ jewelry?
Please be advised that ever since the business has grown into popularity, we have been targeted by fake websites claiming to sell Satéur™ jewelry. Therefore, to ensure that you will get our genuine products, please order only from sateur.com as this is the only place where real and authentic Satéur™ jewelry and accessories are sold.
How do I know what my ring size is?
The Satéur™ size standard is in US ring measurement. Feel free to use the ring chart below to confirm your ring size before placing your order. Click here to view.
Where are your products from?
We are a Canada-based company, with a USA registered address. Our commitment is to provide the highest and the best of quality products to our customers. Satéur™ has a warehouse in 5 different countries. For efficiency, the products are produced, stored and shipped via different warehouses. Dependent on the demand of the item, warehouse location, and customer location, shipping times can vary greatly. We are confident that you will love our exclusively-created Satéur Stone™.
Yes, we ship our products globally. Regardless of your location, we will get your Satéur™ processed and shipped to you as soon as you order.
Do you have a warranty on the Satéur™ stone?
Yes! Every Satéur™ comes with a limited 3-year warranty that protects it against damage to the stone and any changes in color, clarity or brilliance. We got you covered! Please note that any physical damage to stone will not be covered under warranty.
Will it turn my finger green?
Pure silver generally takes a liquid form. For this reason, jewelry made from silver needs to be alloyed, or blended, with another type of metal. When a ring turns your finger green, it's either due to a chemical reaction between the acids in your skin, or due to a reaction between another substance on your hand, like a lotion etc.
Do you offer smaller or bigger size rings apart from 5 to 9 size?
Yes we do offer. Our general size is from size 5 to 9.
If you're looking for the size 5 below or higher than size 9, it means we would have to produce a custom Satéur™ for you. This custom beauty of yours might take 2-3 months and you'll have to pay an extra $29.95 to get it.
To place your custom order, please go to https://www.sateur.com/ just put in size 5 then go to https://www.sateur.com/ring-size-customisation/ and add in your cart. Once order is placed, please email us at info@sateur.com with the custom size ring for us to proceed with your modification request.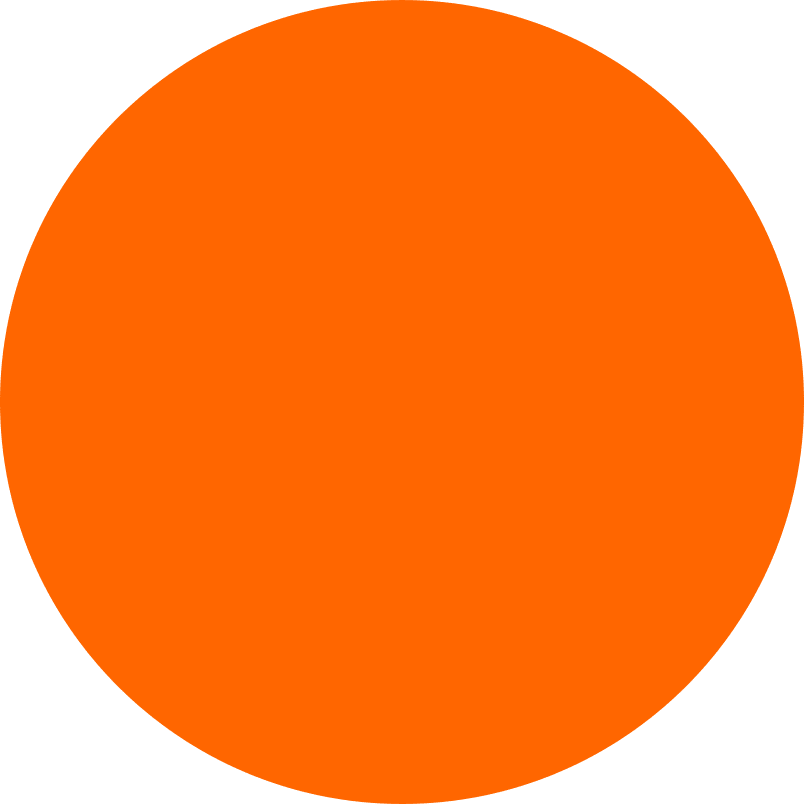 Featured On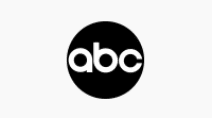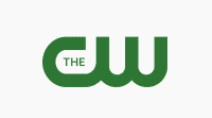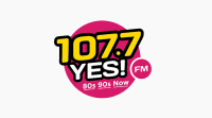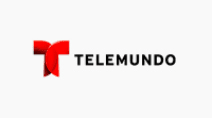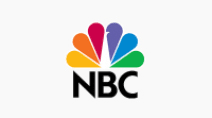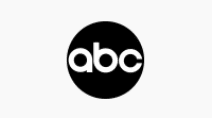 Stay up-to-date!
Join our community & receive VIP access to our latest news,
special promotions and more!