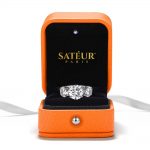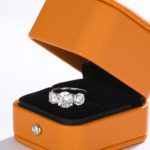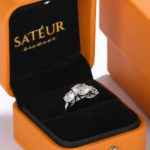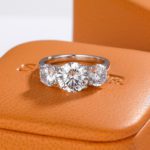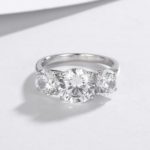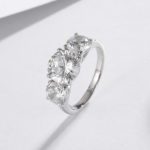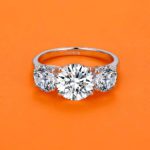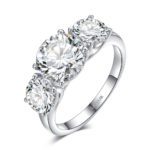 Satéur Tri-pierre Ring™ (18K White Gold)
It's Not Diamond. It's Satéur™.
Ultimate Satéur Stone™ 2.0 is the ultimate diamond alternative. It's created using exclusive, innovative, cutting-edge technology that can not be differentiated from a diamond with the naked eyes and it can even pass a diamond tester!
When paired up in 18K white gold settings and completed by an ultra high quality craftsmanship, this masterpiece becomes absolutely flawless and the ultimate diamond alternative one could ever dream of.
A perfect 2-carat diamond can easily cost up to US$100,000 in the industry, but Satéur™ costs less than 0.1% of that. Join the movement of 80,000+ jewelry pioneers and experience Satéur™ today with a 100% money-back guarantee*!