8 Tips on how to choose an engagement ring for your special day
Buying an engagement ring wasn't always the chore it is now some few years ago. All you needed to do to get one was simply to pick any convenient ring and you're good to go. But in our world today, picking an engagement ring deserves more thought and deliberation.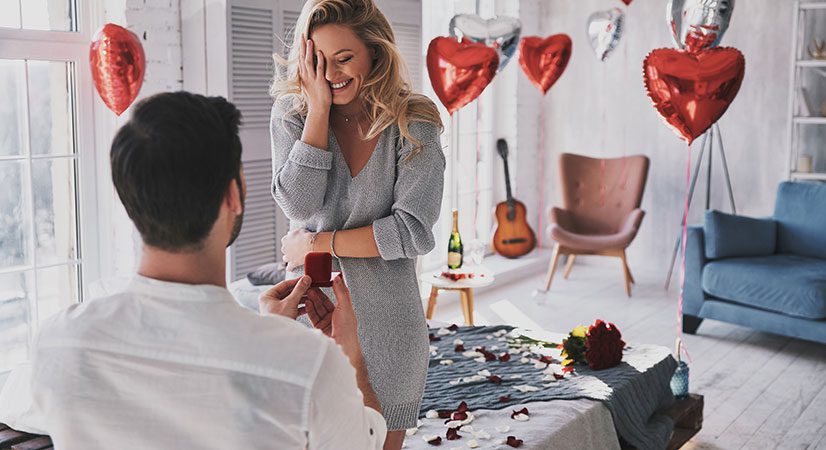 Factors like personal style, preferences, budget, etc determine the choice of an engagement ring. From our experience, the tips will inform you better on how to choose an engagement ring for your special day.
01
Ignore the current trends
When looking to shop for an engagement ring for your partner, it's best to go for a ring that symbolizes your ideals. Forget about trends and what's currently in vogue and do research on how to choose diamond engagement rings. Trends will always pass but a proper engagement ring should be a timeless classic that will last a lifetime. Do your research on best engagement ring types that are truly worth your investment in them before making a buying decision.
02
Consider their personal style and preferences
Engagement rings for her should ideally fit her personal style and preferences. Have a look at their currently jewelry pieces to get an idea of what will be the best fit before placing an order. Some people will love gold more than platinum and vice versa. Do they prefer simple jewelry or ornate styles? What kind of work do they do? Do they work with their hands?
While most individuals have diamonds as their ideal stone on a ring, your fiancée might want a different gemstone. There are guides on how to choose diamond engagement rings if that's your preference. A simple online search will provide enough information on this topic.
Gemstones come in different sizes which mean that you have to put this into consideration when choosing an engagement ring for your partner. Most people love big gemstones because it looks more eye-catching on average. Size and color actually hand in hand as a buying actor when shopping for an engagement ring.
Size is measured in carats and a brand like Satéur offers from 0.5 carats upwards. Ideally choose what works best for you and you'd be glad you did.
04
Know the story behind the ring you choose
Every piece of jewelry has a story behind it. Not only does this give a certain character to the jewelry piece, it also adds extra color to the life of the wearer. Customers love items that have a story behind the design and how it came to be. If it matters to you, be on the lookout or ask questions to learn more. For gemstones like diamond, most shoppers like to know they're not buying blood diamonds or conflict-stones. Knowing the story behind a gemstone also helps in properly appreciating it. Find out every detail you can, learn the story behind and this will help you know exactly how to choose an engagement ring that's great for your fiancée.
05
Go for a reputable, well-known brand
To ensure you make no mistakes while shopping for an engagement ring, how to choose one should be a top priority. Go for a reputable brand that's proven to sell quality jewelry, be it Satéur or some other brand. You want something exclusive and original that will appreciate in value over time.
Interestingly, a lot of people are dropping diamonds completely. Not everyone is ready to spend tons of money on an engagement ring even though proposals are important occasions. As the world continues to evolve, the attention of many folks are shifting from overly-expensive stones.
Shopping for an engagement ring can be an uneasy task especially if you're a picky person. It always helps to request the opinion of friends or family who might have knowledge or experience when it comes to choosing engagement rings. Ask people close to you for recommendations then compare this with you already know before making a decision. Alternatively, you could also find a way to learn the type of engagement ring that your partner loves then proceed to get something similar.
07
Take your time to decide
It's important to take as much time as you need before making a buying decision on an engagement ring. Avoid getting committed into a buying agreement due to pressure from the clever marketing of jewelry brands.
Any choice you make should be one that goes down well with you both in all ramifications. Remember, buying an engagement ring is not just about you – your partner is involved and should love the choice you make for them.
08
Put price into consideration
Concerning engagement rings, how to choose one without spending a ton of money is something you must consider carefully. Price doesn't often reflect value for your money so it's important to put price into consideration when you're looking to shop for an engagement ring. Obviously, engagement rings are not equal which means that some designs will definitely cost more than others. A common rule of thumb for buying an engagement ring is to only spend an amount you're comfortable with. Spending your life savings on an engagement ring is not the way to go. It's mostly the symbolical aspect of an engagement ring that matters the most.
If you're looking to propose to propose to your fiancée anytime soon, the choice of an engagement ring is one that you must give more thought. The focus of this article is to serve as a guide to help intending couples to make the best buying decision they can when getting an engagement ring.
Final Word
When it comes to engagement rings, how to choose one that meets most of your expectations is very important because these rings mark a once-in-a-lifetime event in our lives. The choice you make can be determined by several factors ranging from personal style, size, price, cut and trends.
Satéur Jewelry offers jewelry products that are really great in every way you can think off. In this case, affordable doesn't mean low quality. If you're looking to learn how to choose diamond engagement rings, this post will give you ideas on the best steps to take.
We would happily recommend one of Satéur's best new products – check out the lovely Satéur Aurous Gold Trinité Ring™ here >>> https://www.sateur.com/sateur-aurous-gold-trinite-ring/

Visually Identical to Diamond

Cost 1% of Diamond

100% Money Back Guarantee*

Free Worldwide Delivery

Easy Return to Change Size
Satéur's Best Selling Engagement Ring
Satéur Aurous Gold Trinité Ring™
What is Satéur?
It's Not Diamond. It's Satéur™.
Thanks to innovative, state-of-the-art technology, when
you buy the Satéur™, you get a brilliant quality jewel that cannot be
differentiated from diamond.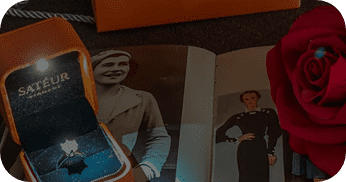 I am so glad I found Satéur, it really looks identical to diamond! Now I know I can have as many diamond ring as I want, without worry about the cost at all!
Celine P.

I am not one to write reviews unless I am extremely impressed with a specific item. So, this tells a lot about my purchase. This ring is absolutely stunning.
Vinnie L.